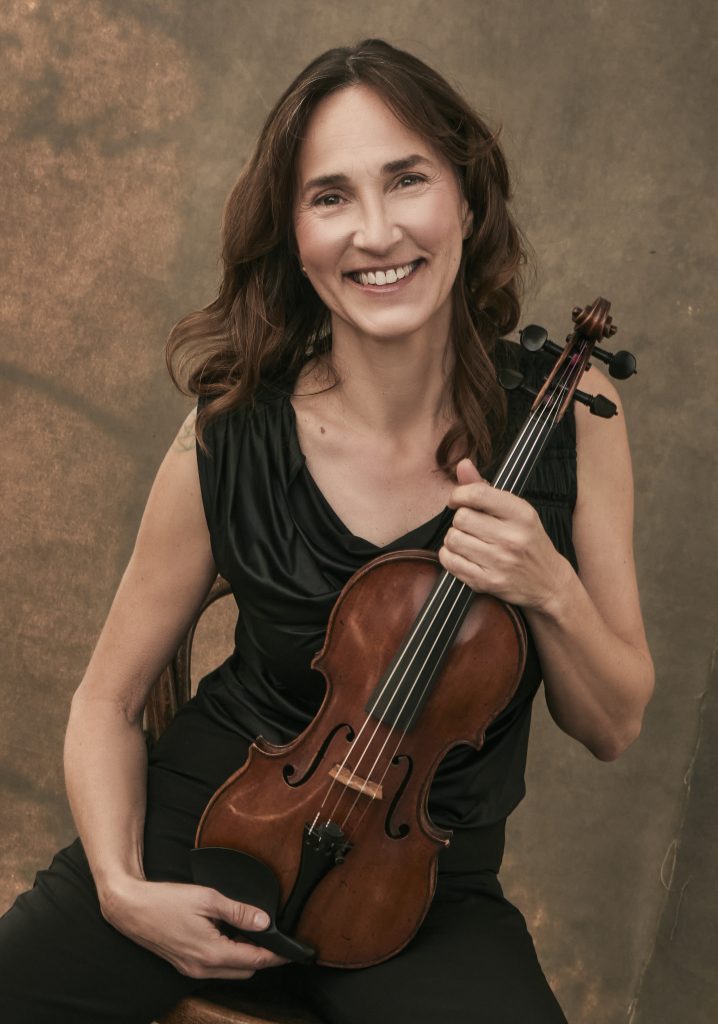 Sarah Thornblade is the associate principal second violin of the Los Angeles Chamber orchestra. She is an avid chamber musician. In addition to the Eclipse Quartet, she has performed with Xtet, Camerata Pacifica, Jacaranda and the Auros group for new music (Boston). She has also performed with the Boston Modern Orchestra Project and Emmanuel Music, and is a former member of the Rhode Island Philharmonic. Her playing has been described by the L.A. Times as "rapturously winning" and has been called "a marvelously versatile violinist" by the Santa Barbara News.
Sarah is a former member of the Denali string quartet and a former founding member of the Arianna String Quartet, which has been a grand prize winner at the Fischoff National, Coleman and Carmel chamber music competitions. She has performed through the country and abroad at festivals including Tanglewood and Spoleto festivals; the Look and Listen, Hear Now and Oregon Bach festivals; and the Norfolk, Steamboat Springs and Portland chamber music festivals. She has collaborated with artists such as Gilbert Kalish, Jeffrey Kahane, Andres Cardenes, Randall Hodgkinson and Warren Jones.
Sarah is on the faculty of Pomona College and is also an active recording musician for film and television. She holds degrees from Indiana University and Northern Illinois University and studied with Miriam Fried, Mathias Tacke and Shmuel Ashkenasi.